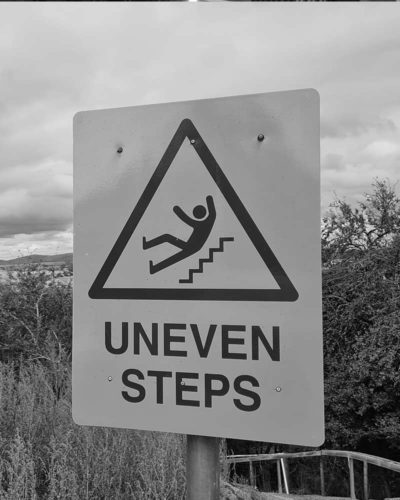 Did you know that falls are one of the most common types of injuries among Canadians? Some of these are genuine accidents, but the vast majority of slips and falls are the result of an error on the part of the other party. For example, it could be someone's inability to clean up trash, salt icy steps, maintain a level walkway, clean up spilled water quickly, or warn people of potential hazards with appropriate signage. If you have been injured in a slip and fall accident, you should contact our experienced team of slip and fall lawyers toronto area, specialy in Oakville immediately. The importance of preserving the scene and determining the cause of the fall can be critical to the success of your claim. This topic was covered in greater depth in a previous blog.
Today, we'll talk about how and what kind of compensation an accident victim who slips and falls can get. Make no mistake: even in minor accidents, injuries and losses are severe, and the phrase "We'll pay your doctor's bills" is insufficient compensation.
WHAT CAN YOU CLAIM AS A RESULT OF AN ACCIDENTAL FALL?
Compensation is based on the amount of damages sustained, so you should be able to claim any and all damages you believe you have suffered. They must be the result of your accident, of course. So, here are a few obvious things you can sue for:
Hospital bills
Ongoing physical therapy
Cost of medication
Medical expenses (doctor's fee, prescription, diagnostic tests)
However, depending on the severity of the accident, these are not the only costs you may have to bear. Depending on the severity of the accident, a slipped and fallen accident victim, and possibly their family, may have to pay for many other things that they would not have had to pay for if the accident had not occurred, such as:
Physical discomfort, scarring, and emotional distress
Transportation costs to and from the hospital and the physiotherapy center
Attendant care/nursing (sometimes round-the-clock)
Income reduction (existing and future prospects)
Long-term treatment expenses
Compensation for both short-term and long-term productivity losses
Dissatisfaction with life and the breakdown of personal relationships
The cost of making a home or dwelling wheelchair accessible or wheelchair-friendly
Compensation for the time and effort spent by family members caring for the injured loved one
Discussing your accident with an experienced Oakville injury lawyer is critical to determine how you might progress with your claim. Our skilled legal team will also assist you in preparing a strong insurance claim.
HOW ACCIDENT VICTIMS CAN LOSE A LEGAL SLIP AND FAIL TO FILE A CLAIM
The number one reason people are deprived of the compensation they deserve, in whole or in part, is because they do not take the time to immediately contact an experienced personal injury lawyer in Oakville. To learn more about common mistakes that can compromise your slip and fall statement, read one of our previous blog posts here. Here are some common mistakes to avoid:
Signing a contract that limits your right to sue or absolves the wrongdoer of responsibility
Failure to gather and preserve evidence
Failure to sue the proper claimants
The defendant's admission of guilt was not documented.
Taking an excessively long time to sue (limitation period)
Protect the compensation that you are legally entitled to for your injuries. Speak with an Oakville slip and fall attorney. We understand the upheaval that an unexpected injury can cause, and we will work with you to meet and exceed your expectations.